Friends,
What a month it's been! What happened? Well, a lot. For one thing, I went to South Africa! I hung out with some penguins and ducks , struck a pose atop Table Mountain gave out piggyback rides, and visited the INCREDIBLE Madikwe Game Reserve!

I'm back now, but if you missed me while I was away I hope you tuned into the premiere of my new show, Sell It Like Serhant. I could not be happier with how the show turned out, and I am so thankful to everyone involved in making it a reality. The feedback has been incredibly humbling thus far. If you haven't been able to watch it live, head over to Bravotv.com for full episodes. You can also follow me on Instagram to watch exclusive deleted scenes. As a reminder, the show airs on Bravo every Wednesday at 10pm EST!

Speaking of…well, speaking, I recently partnered with Chase to hold live Q&A sessions across the country. I'll be answering your questions and giving you tips on how to grow your business. My first one was in Chicago and was a huge success, and I have more coming up in LA, Phoenix, Seattle, San Francisco, and Las Vegas!

Now for some Serhant Team news.
In Brooklyn, we held an awesome Serhant State of the Union panel at our BK office at 326 Tompkins Avenue. The panel was about the health of the Brooklyn market and included myself, our team's preferred lender, Brian Scott Cohen, and our go-to attorney, Brett Wexler. Thank you to both Brian and Brett, and Wells Fargo and WK Legal, for sponsoring such a wonderful night!
Just last week, my team threw a massive event at Manhattan View at MiMa. There was a bus tour around Times Square, an AMAZING Great Gatsby Party in the Sky, and some fun costumes. I was dressed as the Statue of Liberty. Oh, and it was filmed for Season 7 of MDLNY!

Finally, let's end with a few of our recent listings.
We just went live with a pair of the most SPECTACULAR condos I've ever seen. Both have 5 bedrooms and ridiculous views of Central Park. The Spring Garden Residence is an INSANE duplex that's never been on the market, while Unit 25DH at The Park Millennium is a flawless sky sanctuary that neighbors with Lincoln Center.
We also had the privilege of launching two of the most significant townhouses in the city! Situated in Chelsea, 253 West 18th is unlike anything else around. It has an UNDERGROUND POOL, for crying out loud. Over on the Upper East Side, 251 East 61st features an ATTACHED CARRIAGE HOUSE and a secret passage to get to it! Need I say more?

Authentically Yours,
Ryan Serhant
$17,500,000
7 Bedrooms
7.5 Bathrooms
8,300 SQFT | 1,130 EX SF
$3,125,000
3 Bedrooms
2 Bathrooms
1,544 SQFT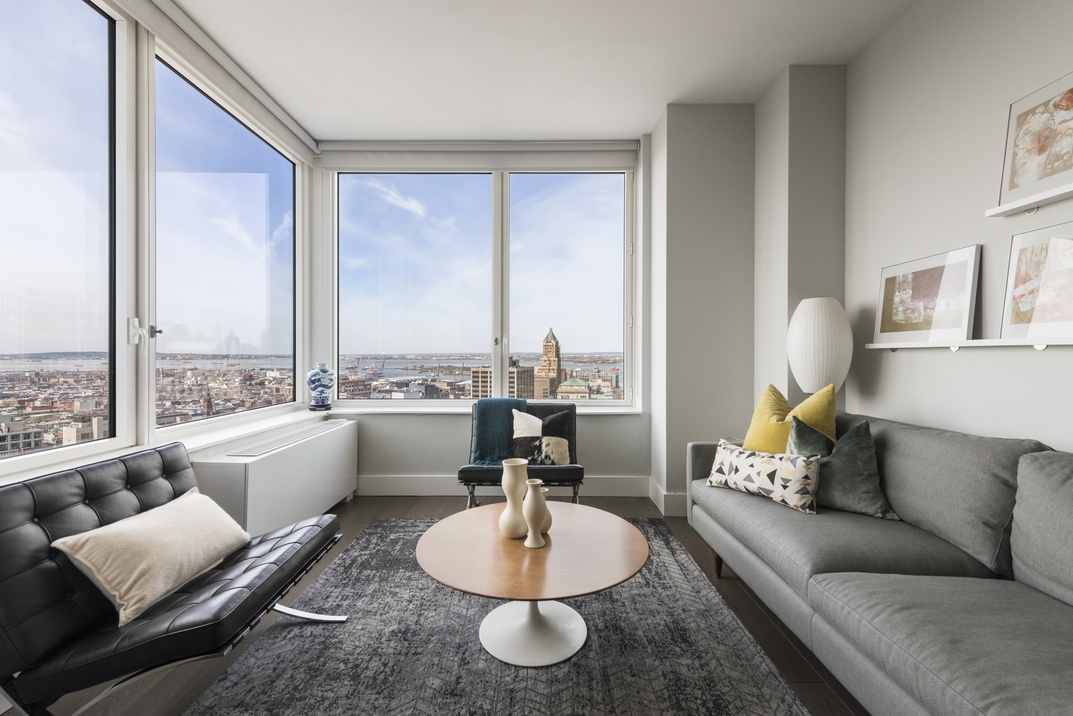 $2,250,000
3 Bedrooms
3 Bathrooms
1,750 SQFT